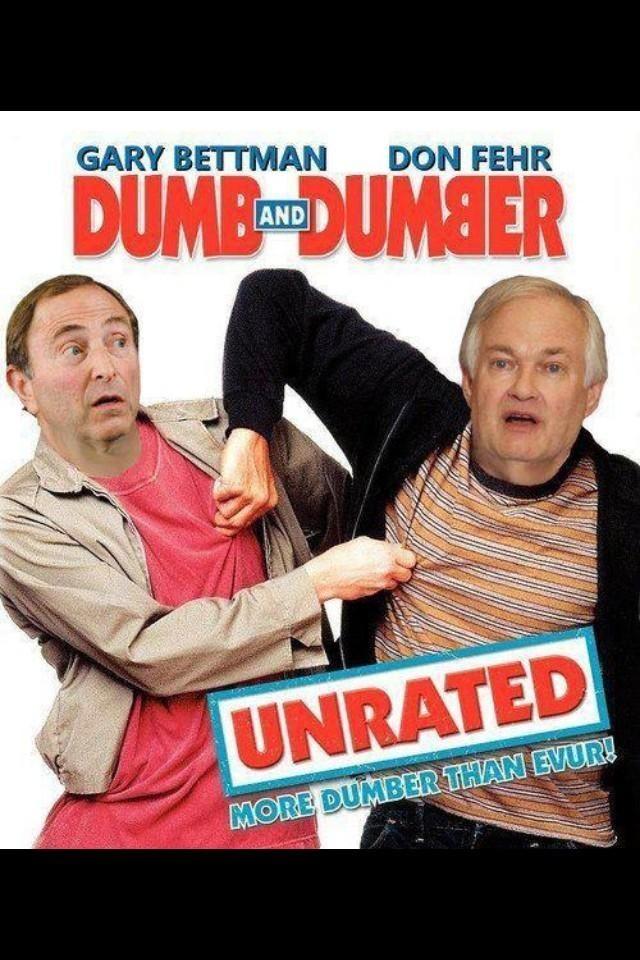 Dear NHL (including all the owners) and NHLPA,
F*ck you.
With the recent development in the negotiations around the NHL lockout (or lack thereof depending on which way you look at it) I have finally reached the end of my wick. I'm sick and tired of this crap and I'm sure, at this point, that's not a unique perspective amongst hockey fans. My complete and utter disgust with the lot of you, players, owners, Fehr and Bettman, is unequivocal. "We're cautiously optimistic?" "We're close to a deal?" The last two days have been bloody laughable. A goddamn joke. So, you know what NHL and NHLPA? F*ck you both.
It's seriously disconcerting that you haven't just shown an inability to be constructive in the slightest, but that throughout this entire process, the whole shebang, right from day one, the fans have been completely forgotten. On second thought, perhaps that's not entirely accurate. You haven't really forgotten the fans, you've just never, not even once, even remotely considered them, you dicks. You have been extremely adroit in displaying your apathy towards them (us), which is funny because they're the people who make hockey work as a professional sport, who shell out a shitload of cash – in many cases unjustifiable sums of money…I'm looking at you Toronto – to go to your games to watch, eat, drink and be merry. You know, the people who f*cking pay you. Remember them?
So, thanks NHL and NHLPA. Thanks a f*cking ton. Goodness knows the fans haven't had anything to do with making you millionaires (greedy players…what happened to playing hockey because it was fun?) and lining your pockets (greedy douchebag billionaire owners…you asshats). And, of course, the fans had absolutely nothing to do with helping you, NHL, achieve record profits since the last f*ucking lockout, monies which, I believe, you're currently arguing over. Seriously, what in the actual f*ck? I'd say the time has come for the both of you to stop acting like children, swallow your pride and sit down to civilly and constructively hammer out a deal for the sake of your fans lest they be fans no more. This means negotiating without stopping, no food, no water, no bathroom breaks, no matter how long it takes until a deal is done. Seriously, just f*cking do it. If you don't, this will become even more crystal clear: when it comes to the people who SHOULD matter the most in this goddamn mess, the fans, neither of you gives a flying f*ck.
Sincerely f*cking yours,
A really pissed off hockey fan
~wbX